Mission Statement
MISSION STATEMENT
Differential equations form a significant part of STEM curricula. SIMIODE is an education community where modeling comes first in teaching differential equations. Modeling engages and motivates students; it makes them curious. SIMIODE offers curriculum materials, opportunities for collaboration, and peer-reviewed publishing for faculty and students, all in a Community of Practice.
Currently SIMIODE is supported by a National Science Foundation, Division of Undergarduate Education grant.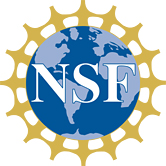 Further, SIMIODE participates in and is supported in enhancing its presence and engagement through the Science Gateways Community Institute.

Modeling First is introducing differential equations students to change found in a real-world scenario. Students then build differential equations models to address the situation and learn differential equations. Students who become modelers in a STEM program develop curiosity, become engaged, and are motivated life-long learners.
SIMIODE offers an online community for teachers and learners with three main thrusts.
Repository of refereed modeling scenarios,
Curated online texts and quality teaching materials,
Project areas and spaces for active collaboration.
SIMIODE is seeing gains and results from its approach to mind change.
Faculty are engaging in the SIMIODE approach by using our modeling scenarios, preparing and reviewing materials, leading and attending workshops, writing articles in peer-reviewed journals, and giving presentations at meetings.
Faculty commitment is growing - those who adopt new strategies do not return to previous ways.
Growing numbers of students and faculty are joining SIMIODE to communicate and collaborate.
Modeling needs to be central to motivating and teaching mathematics to over 100,000 US students who take differential equations each year.
Mathematics organizations are calling for more emphasis on modeling.
Mathematical Association of America (MAA) is holding many workshops, minicourses, and sessions devoted to modeling at national and regional meetings.
American Mathematical Society (AMS), traditionally concerned with research, is supporting contributed paper sessions at meetings on teaching using modeling.
Society for Industrial and Applied Mathematics (SIAM) held its first Conference on Applied Mathematics Education with many sessions devoted to using modeling.
International, national, regional, and local student modeling competitions are rapidly growing in number and popularity.
National mathematics community supports the move to use modeling in teaching.
SIAM and the Consortium for Mathematics and Its Applications (COMAP) have issued a supporting text, GAIMME - Guidelines for Assessment and Instruction in Mathematical Modeling Education.
MAA Committee on the Undergraduate Program in Mathematics (CUPM) published their ten year report in which they advocate for more modeling in differential equations.
SIMIODE is built on HUBzero, the National Science Foundation supported, exceptionally powerful, platform for scientific collaboration, and is the first instance of HUBzero being used in support of a course community. SIMIODE receives support for sustainability, usability, and technology efforts through Science Gateways Community Institute.
For additional rationale for SIMIODE see the SIMIODE White Paper - Reasons for SIMIODE.