NSF SIMIODE Developer Workshop - Summer 2020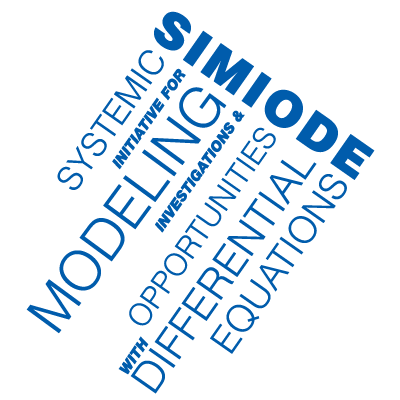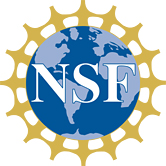 Announcing and Inviting Applications
DEMARC -- Differential Equations Model And Resource Creators Workshop
Sponsored by the National Science Foundation and SIMIODE
Cancelled for Summer 2020
Rescheduled for Summer 2021
Invitation
We invite qualified applicants to participate in a challenging, invigorating, supportive, and innovative faculty development opportunity to create new curricular materials that enhance the teaching and learning of undergraduate differential equations in a modeling-first approach.Those selected to participate will be "Differential Equations Model And Resource Creators," or DEMARC Fellows. During the 4 day workshop, DEMARC Fellows will create application modules and related documentation which they will submit to the peer-reviewed repository at SIMIODE.
Purpose
The National Science Foundation is supporting SIMIODE's mission to support faculty in using modeling and application to motivate and teach differential equations in context. This DEMARC Workshop enables participants to engage with colleagues in contributing their time and creative talents to provide meaningful modeling materials for faculty to use with their students.
Participation in this workshop is a professional contribution and a chance to be creative. Further, we offer reimbursement of travel expenses, child care compensation as needed, and additional stipends to reward productivity.
Mission Statement
The DEMARC Workshop emphasizes mathematical modeling as central to the teaching and learning of undergraduate differential equations.
In the context of a modeling-first approach to differential equations, participants will:
Build on existing strengths in modeling scenario creation and documentation.
Engage in a collaborative mathematical community during the workshop and beyond.
Contribute to the growing body of curricular materials in support of other teachers.
Help shape a future for teaching differential equations in context.
Applicants will produce Modeling Scenarios, modules, applications, or projects to motivate and introduce or reinforce a differential equations concept to students, or Technique Narratives, units which introduce traditional techniques or theory of differential equations with a modeling flavor supporting the methods offered. These can be seen in numbers at www.simiode.org.
Style and Tone
Since the purpose of the workshop is to foster creativity and construction of teaching materials there will be plenty of private time to write. This is key to getting materials finished. We gave people time and space away from distractions to write. During the first afternoon of the workshop resource personnel from cognate areas such as social, physical, and life sciences, and engineering will be available for consultation and clarifications in purpose and content.
Participants are expected to participate in sharing of ideas, of progress, and of completion of their work through small discussion and peer review efforts.
We will house the workshop in Virginia Wesleyan Universitiy's classroom environment and offer many quiet places and library areas, in addition to private dorm rooms – all equipped with WiFi in the comfort of air-conditioning – for the creative muses to work. Additionally, we will come together to share and review materials, benefiting from peer feedback.
Faculty are expected to familiarize themselves with the resources already available in SIMIODE and to work within a reasonable framework in designing their course materials.
Focused sessions on topics of interest can be arranged, e.g., working with STEM colleagues, sharing personal and student experiences, institutional opportunities for change, developing data material.
Nature of the Participants
We are interested in good module writers who want to create more and better student activities for use by other faculty. Participants must agree to participate fully and to complete high quality materials in a timely fashion.
Accepted participants from US academic institutions will have their transportation paid for the workshop, receive room and board in a single air-conditioned room on campus. It is expected that faculty will devote their time solely to the workshop goals during this period, e.g., not teaching online course at the same time.
Application Process
Application deadline is 1 May 2021, or until all slots are filled. Applications must be submitted to Director@simiode.org and will be reviewed beginning 1 May 2021. Invitations will be issued no later than 15 May 2021. Applications are welcome from the time you read this until closing deadline.
PRIORITY APPLICATION DATE We also offer a Priority Application Process Due Date of 1 April 2021 with return decision by 15 April 2021 for strong applicants who seek early decision. Applicants for priority process who are not accepted then will be considered for the regular application process.
Applicants should write a convincing narrative on their school's stationery and send the resulting pdf along with a current Curriculum Vita to Director@simiode.org. Supplemental material may be included, e.g., authored or used projects, papers related to modeling activities.
The application should include the close to complete version of at least one Modeling Scenario (see Author Instructions for format and Examples of Modeling Scenarios for comparable materials) and descriptions and plans for more materials to be completed during the workshop. Applicants are expected to complete several more Modeling Scenarios or Technique Narratives during and after the workshop.
Applicants should address how they plan to extend the prospects of modeling in differential equations through planned talks at national and/or regional meetings; leading or participating workshops for other faculty in their efforts to use modeling; and/or submitting materials in scholarship of teaching publications. We believe that the DEMARC Workshop experience and collegial opportunities will spur participants to share the joy and possibilities of using modeling in differential equations coursework.
Financial Support
Room and Board will be provided. Travel expenses (up to $600) will be reimbursed upon submission of travel invoice (plane, local travel, parking, etc.) and 1 Modeling Scenario or Technique Narrative finished and submitted to SIMIODE's FastTrack Manuscript Management System for double blind, peer review leading to – but not necessarily fully accepted - online publication at www.simiode.org. See Author Information for details and templates for submissions of written material. There is a $600 stipend per contributing participant.
We recognize that this opportunity will not compensate faculty per their monthly salary rates. Rather we are hoping the support we offer is sufficient to draw exceptional faculty, wherein the experience of working in a group of dedicated peers will more than compensate.
Participants will receive a check after the workshop for their transportation in the amount up to $600 each upon presentation of supporting receipts. We will also present participants their stipend after the workshop.
Participants will need to bring cup, soap, and personal hygiene materials. All other linens, including towel and facecloth, will be provided.